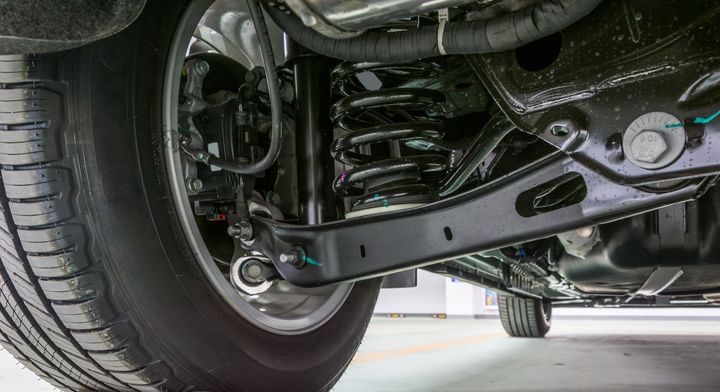 Pickup trucks, also known as "light-duty trucks," are a popular vehicle type to own because of their durability and storage capacity. It is no coincidence that you see many pickup trucks while driving through Smyrna, GA, Fair Oaks, GA, Mableton, GA, Vinings, GA, and Marietta, GA. Many popular automotive manufacturers have pickup trucks as part of their vehicle lineup, and we at Cooper Lake Automotive can take care of any make or model out there.
Popular Pickup Truck Models Today
Ford F-150 - The Ford F-150 light-duty, full-size pickup truck has been a bestselling pickup truck for over 40 years. The vehicle is now in its fourteenth generation. The truck has won many awards; in 2009 alone, it received the Motor Trend Truck of the Year Award, Best Redesigned Vehicle from Kelley Blue Book, the Automotive Excellence Award in the Workhorse Category from Popular Mechanics, and Top Safety Pick from the Insurance Institute for Highway Safety. When your Ford F-150 needs automotive repair, do not hesitate to come to Cooper Lake Automotive in Smyrna.
Chevrolet Silverado - One of the best trucks on the market is the Chevrolet Silverado. It has a powerful 6.2L V8 engine and comes with three other engine options as well. The Silverado is extremely powerful and reliable, making it perfectly suited for all your work needs. The Silverado lineup includes two models: the Silverado and Silverado HD. The Silverado HD has a max available trailering weight of 36,000 pounds and a max available payload weight of 7,442 pounds, depending on the engine it comes with. We offer a wide range of repair services for your Chevy Silverado.
Ram 1500 - This pickup truck has been praised for its user-friendly interior, ride quality, and capability. The Ram 1500 can tow up to 15,220 pounds and has won various awards, including A Consumer Guide Best Buy (for twelve consecutive years), Top Safety Pick by the Insurance Institute of Highway Safety, Truck Trend's 2019 Truck of the Year, and Green Car Journal's 2020 Green Truck of the Year.
Toyota Tacoma - This is Toyota's mid-size truck that has one of the best resale value of any vehicle in the United States. The Tacoma was given the Top Safety Pick Award from the Insurance Institute for Highway Safety. When your Toyota Tacoma needs factory scheduled maintenance or any other service, you can bring it to Cooper Lake Automotive in Cobb.
GMC Sierra - This pickup truck delivers both in design and performance. The GMC Sierra's unique design is crafted both to perform and make a lasting impression. The rugged look, shown best with the high-performance LED lights, and the distinctive grille bring forward the confidence needed when facing the wild. The Sierra has been ranked the most dependable light-load and a heavy-load pickup truck in 2015 by J.D. Power and Associates and the best performance for a heavy-load pickup truck in 2016 and 2018.
Your Dependable Shop in Smyrna
When the time comes to bring your pickup truck in for repairs, you can come to Cooper Lake Automotive. We specialize in pickup truck repair and can take care of your truck, bumper to bumper. As a team of Reliable technicians, we at Cooper Lake Automotive are always up to date on the latest automotive technology and will deliver high-quality service every time.
Reasons You Should Do Business With Us:
Transparency
Honesty
Integrity
We are Experts
Years of Experience
Don't hesitate to schedule an appointment with us today! You can schedule an appointment online at https://cooperlakeautomotive.com/ or give us a call at 770-431-1936. Cooper Lake Automotive - Quality you Can Trust, at a Fair Price!.